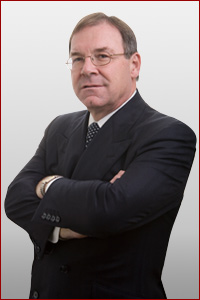 Mr. Skipper was called to the Ontario bar in 1978 after articling for the Toronto law firm of Fasken Martineau. Mr. Skipper obtained his law degree from Osgood Hall Law School. Prior to becoming a founding member of Paroian Skipper, he established the law firm of Monforton, Robitaille, Ducharme & Skipper.

Mr. Skipper's specialty is corporate law. During his thirty years of practice, he has acted for a wide variety of business clients, in all fields, including financial institutions, publicly traded companies, private companies, family businesses, land developers, financiers, municipalities, among others. In doing so, he has also been called upon to deal in environmental issues, and he has acted as lawyer for municipal governments.

A member of the Law Society of Upper Canada, the Canadian Bar Association and the Essex Law Association, Mr. Skipper has also given back to his community through his involvement with the Belle River Lions Club and the Rotary Clubs of both Windsor and Belle River, and by serving on the board of directors of the Canadian Association of Mold Makers, the Windsor Housing Authority, Greater Windsor Community Foundation and the Windsor Jaycees.